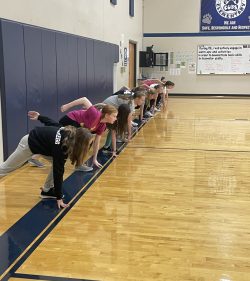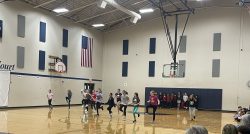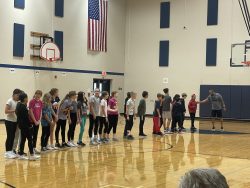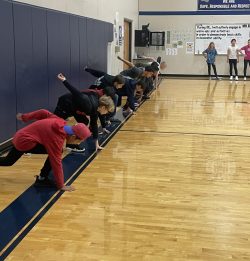 We're thrilled to share the highlights of our Challenge Assembly held on Wednesday, November 15th. Our dedicated PE teacher, Mr. Erwin,  took the stage to enlighten students and parents on the importance of setting fitness goals.
The spotlight was on our incredible 5th-grade students who showcased crucial stretches, warm-up exercises, and even engaged in a thrilling demonstration race, much to the delight of the crowd. A big shoutout to Mr. Erwin and our fearless 5th graders for not only displaying their skills but also exemplifying how to foster a healthy lifestyle. A heartfelt thank you to everyone who participated and supported this event! #GoCubs #Unstoppable
Estamos emocionados de compartir los momentos más destacados de nuestra Asamblea de Desafío que tuvo lugar el miércoles 15 de noviembre. Nuestro dedicado profesor de educación física, el Sr. Erwin, subió al escenario para ilustrar a los estudiantes y padres sobre la importancia de establecer metas de acondicionamiento físico.
El foco estuvo en nuestros increíbles estudiantes de 5to grado, quienes presentaron estiramientos cruciales, ejercicios de calentamiento e incluso participaron en una emocionante carrera de demostración, para deleite de la multitud. Un gran agradecimiento al Sr. Erwin y a nuestros valientes estudiantes de 5to grado por no solo mostrar sus habilidades, sino también ejemplificar cómo fomentar un estilo de vida saludable. ¡Un sincero agradecimiento a todos los que participaron y apoyaron este evento! #GoCubs #Imparables