Mrs. Shelley Moore
Lincoln County is a wonderful place to live, work and grow. I am so grateful and happy to be spending my 5th year in administration as a Sam Case Cub! I have lived in Newport Oregon for 26 years with my husband, Mark Moore who has worked for Lincoln County Schools for 28 years. We have two children that both attended Sam Case and graduated from Newport High School as well. Our family loves athletics, camping and any time we can be together as a family. I am so excited to lead, learn and serve at Sam Case Elementary! 
Go Cubs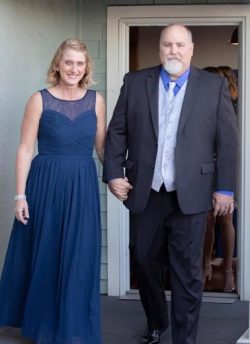 https://www.facebook.com/sccubs/
---
School Hours
8:05 a.m. – 3:05 p.m.
Arrival Times
Our school day begins at 8:05 a.m. every day. Please be sure to have your child/children here on time. Students who are consistently tardy are at a clear disadvantage and usually arrive feeling frantic and unprepared. All students who arrive after 8:10 am must sign be singed in at the office by an adult. If your child will not be present, please call and inform the attendance office at 541-265-8598.
Free Breakfast/ Lunch
All students will receive FREE breakfast and lunch daily. Breakfast is served in the cafeteria starting at 7:45 a.m. Remember breakfast is an important start to our students day. We will have on the go breakfast for students that arrive late. They can take this to their classroom to eat.
School Supply List
We will have updates School Supply information available later this summer.
Drop-off and Pick-up
Parent Drop-off and Pick-Up will remain at the front of the school.At the end of the day, teachers will escort students to the bus and students will proceed to the parent parking for pick-up as they proceed down the hall. Staff are on duty to escort students to parent cars. It is possible that you may be asked to pull around again to keep the line moving.
Walkers
Students who are walkers will proceed with their teacher down the hall and release out the west exit with a supervising staff member. They proceed out the playground gate and cross with the crossing guard across 12th street. You may pick them up in that area or they may walk to their destination.